Add some flare to an old top, or use this to dress up a shirt that's just too plain...I chose this leopard print shirt/dress...
I took an old skirt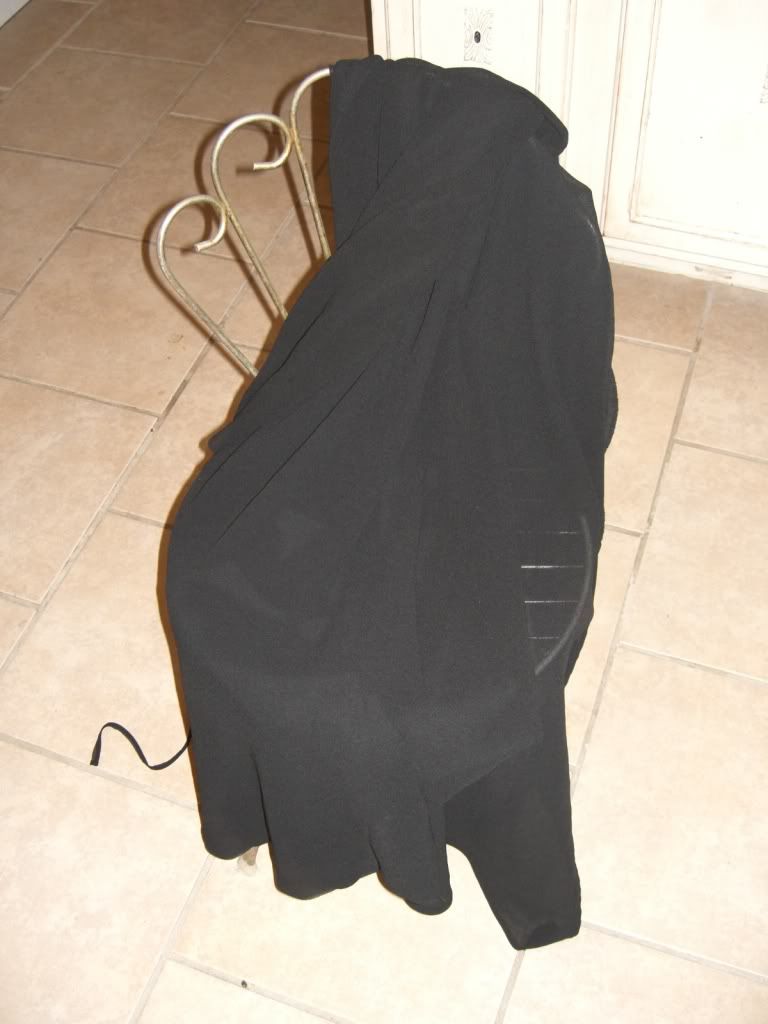 Cut four strips 1) 3 inches wide 2) 2 1/2 inches wide 3) 2 inches wide 4) 1 1/2 inches wide...all around 40 inches long. I used my ruffler attachment on my sewing machine on the 1 (every stitch) & 8 (the deepest setting), ruffling at the very edge of of the strip.
First I ruffled the 3 inch piece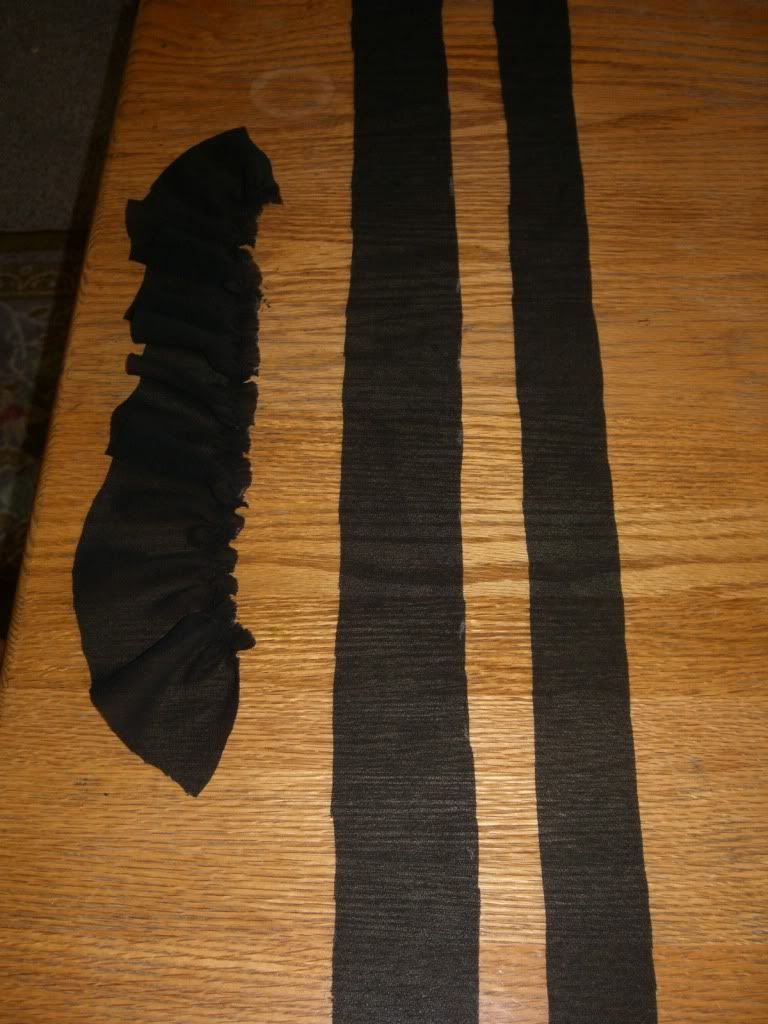 Then I ruffled the 2 1/2 & 2 inch wide pieces. These will eventually be stacked on top of each other like so
Then I took the 1 1/2 inch wide piece and ruffled it on the same setting straight down the middle instead of on the edge of the strip. This I put directly down the middle to finish off the collar.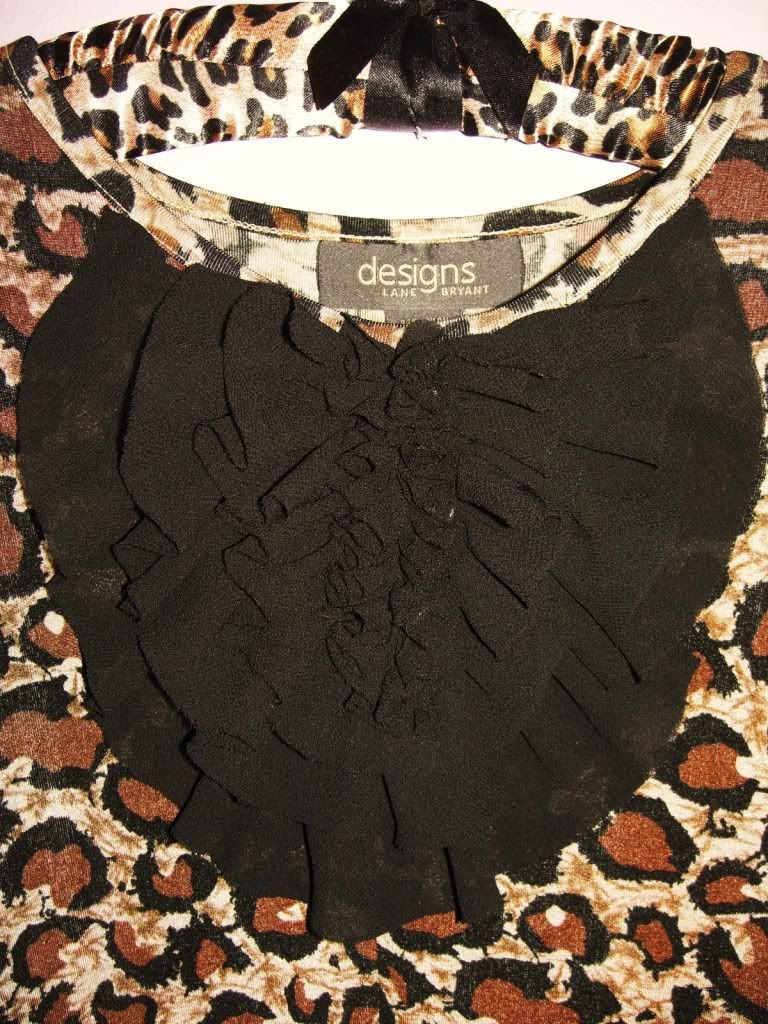 In the end I got this!!
LOVE IT!! Now it just needs some additional ruffles on the sleeves and hem & it's ready to go!!